Fashion. Function. Fun.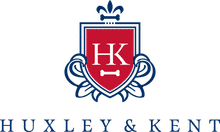 Gone to the Dogs is proud to carry Huxley & Kent in Wakefield, Massachusetts. Huxley & Kent was founded in 2013 by Robin Kershner. This is Robin's second launch of a wholesale pet business, her first being Fox & Hounds Ltd. from 1996-2007.
Dog Toys
Dog Toys: Lulubelles Power Plush Toys by Huxley & Kent, Everyday Knit Sock Monkeys, Holiday Toys, Lulubelles Pow-Er Plush PupSavers
Neckwear for Dogs
Neckwear: Everyday Neckwear, Holiday Neckwear, Haloween Neckwear, Valentines Day Neckwear, Fall Neckwear, 2018 Spring Summer Neckwear.
Harnesses
Harnesses for Dogs: Hudson Harness with Back Out Brake.
Come visit our dog suppply store in Wakefield, MA specializing in quality food, treats, and more for the special dog in your life.